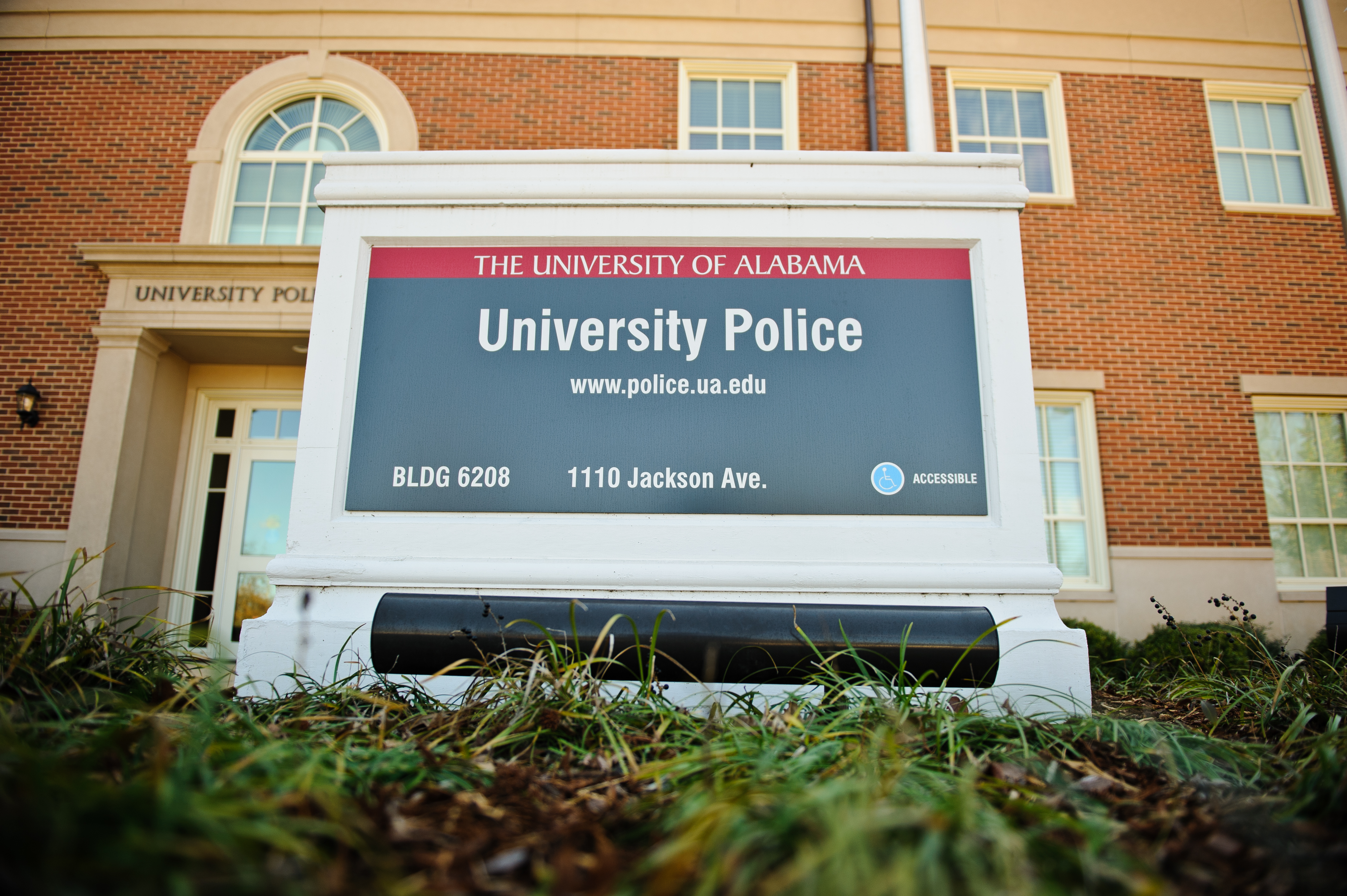 Mission Statement
The University of Alabama Police Department's mission is to partner with the University Community to sustain an environment that promotes the educational, cultural, and economic development by providing unwavering commitment to safety and protection.
We provide an array of services that include Police Patrol, Investigations, Community Policing, Police Communications, and Security Officers.
For police assistance or to report a crime or suspicious incident, please call the University Police at 911 or 205-348-5454.
Message From the Chief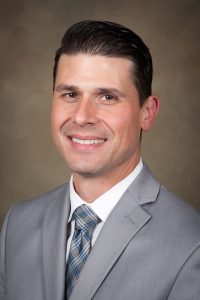 On behalf of the women and men of The University of Alabama Police Department, I would like to welcome you to our website. We are committed to promoting a safe, secure and inclusive environment for the students, faculty, staff and visitors to The University of Alabama.
In short, our fully accredited police department is available every minute of every day to provide you with the highest quality in customer service and emergency assistance whenever you need us. Our staff is comprised of highly trained professionals who are prepared to respond to any emergency. Our department also takes a proactive approach to law enforcement by continually working to reduce the opportunity for the occurrence of crime on and around campus through community policing and educating our community.
If you're interested in a career in law enforcement, please visit the Career Opportunities page to apply or learn more about our recruitment process. We proudly offer the highest police officer pay and best benefits in West Alabama. If you have questions about the recruitment process, please email UAPDrecruit@ua.edu.
From The University of Alabama Police Department, welcome and Roll Tide!
JOHN HOOKS
CHIEF OF POLICE
Professional Standards
The professional standards and accreditation function is responsible for overseeing the department's adherence to accreditation standards. This function maintains proofs of standard compliance and performs staff inspections to assess the effectiveness of departmental processes.
The planning and research function is responsible for providing policy and planning support to the chief of police and for researching new techniques to improve law enforcement service delivery. This includes the development of strategic plans, operational plans, and policies and procedures.
CALEA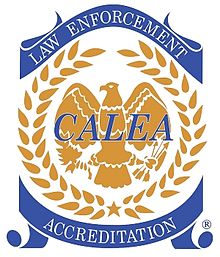 The Commission on Accreditation for Law Enforcement Agencies, Inc., (CALEA®) was created in 1979 as a credentialing authority through the joint efforts of law enforcement's major executive associations. The purpose of CALEA's Accreditation Programs is to improve the delivery of public safety services, primarily by:
Maintaining a body of standards
Developed by public safety practitioners
Covering a wide range of up-to-date public safety initiatives
Establishing and administering an accreditation process
Recognizing professional excellence
The UA police department has been reaccredited and named a "Flagship Agency" by the Commission on Accreditation for Law Enforcement Agencies (CALEA).
According to CALEA, the Flagship designation represents "an extraordinary example of excellence in an accredited law enforcement agency." UAPD is one of only seven university law enforcement agencies ever to receive the CALEA Flagship designation.
This accreditation program provides law enforcement agencies an opportunity to voluntarily demonstrate that they meet an established set of professional standards which:
Requires an agency to develop a comprehensive, well-thought-out, uniform set of written directives. This is one of the most successful methods for reaching administrative and operational goals, while also providing direction to personnel.
Provide the necessary reports and analyses a CEO needs to make fact-based, informed management decisions.
Require a preparedness program be put in place – so an agency is ready to address natural or man-made critical incidents.
Are a means for developing or improving upon an agency's relationship with the community.
Strengthen an agency's accountability, both within the agency and the community, through a continuum of standards that clearly define authority, performance, and responsibilities.
Can limit an agency's liability and risk exposure because it demonstrates that internationally recognized standards for law enforcement have been met, as verified by a team of independent outside CALEA-trained assessors.
Facilitates an agency's pursuit of professional excellence.
CALEA Accreditation Public Comment Portal
University of Alabama community members are invited to share with CALEA comments, commendations and other information about The University of Alabama Police Department regarding the agency's quality of service or other information relevant to the accreditation process. To provide feedback, visit the Accreditation Public Comment Portal.