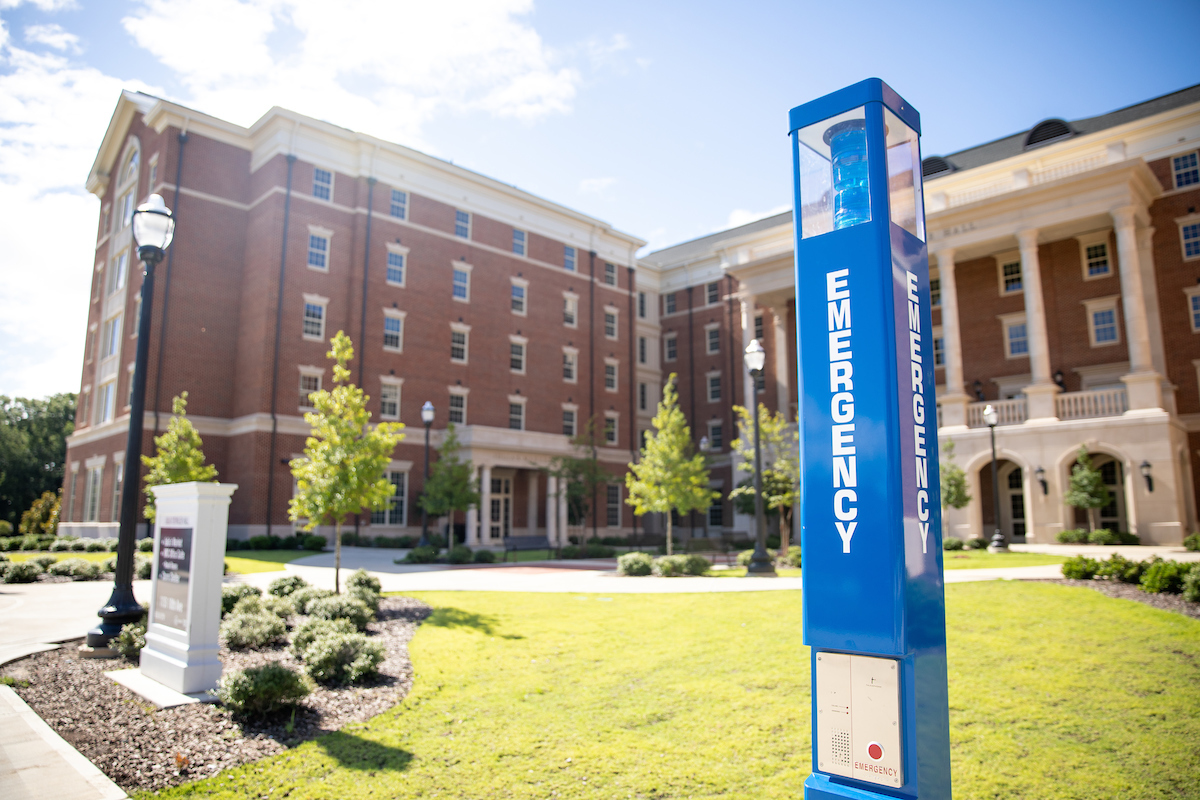 Blue Phones
The University of Alabama maintains more than 200 emergency "Blue Phones" spread across campus in outdoor areas, parking lots and decks. These emergency phones are painted bright blue and have the word "emergency" on them. UAPD can be reached directly by pushing the call button on the emergency phone.
Blue Phones, combined with other resources such as enhanced lighting and security cameras, help deter criminal activity and enhance safety on the UA campus.
Visit the UA Campus Map or use the UA Safety app to find the location of Blue Phones on campus.