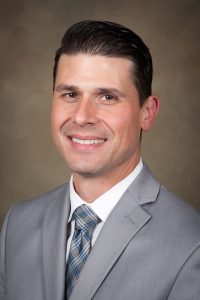 On behalf of the women and men of The University of Alabama Police Department, I would like to welcome you to our website. We are committed to promoting a safe, secure and inclusive environment for the students, faculty, staff and visitors to The University of Alabama.
In short, our fully accredited police department is available every minute of every day to provide you with the highest quality in customer service and emergency assistance whenever you need us. Our staff is comprised of highly trained professionals who are prepared to respond to any emergency. Our department also takes a proactive approach to law enforcement by continually working to reduce the opportunity for the occurrence of crime on and around campus through community policing and educating our community.
If you're interested in a career in law enforcement, please visit the Career Opportunities page to apply or learn more about our recruitment process. We proudly offer the highest police officer pay and best benefits in West Alabama. If you have questions about the recruitment process, please email UAPDrecruit@ua.edu.
From The University of Alabama Police Department, welcome and Roll Tide!
JOHN HOOKS
CHIEF OF POLICE