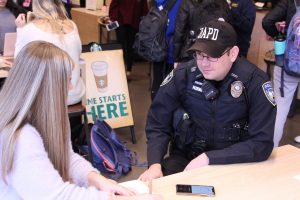 UAPD Internships
UAPD offers fall, spring, and summer internships to qualified UA students.
The student must be a currently enrolled University Criminal Justice major to participate.
Please call the Community Relations office at 205-348-8361 to schedule an application appointment or email UAPD at ua.police@ua.edu .
The successful candidate will be offered the opportunity to work alongside UAPD officers in one or more of the following areas: Patrol, Criminal Investigations, Dispatch Operations, and Community Relations while earning course credit. Credit hours will be determined based on the number of participation hours.
The current contact in the Criminal Justice Department is Professor Douglas Klutz, 205-348-6865, douglas.klutz@ua.edu .